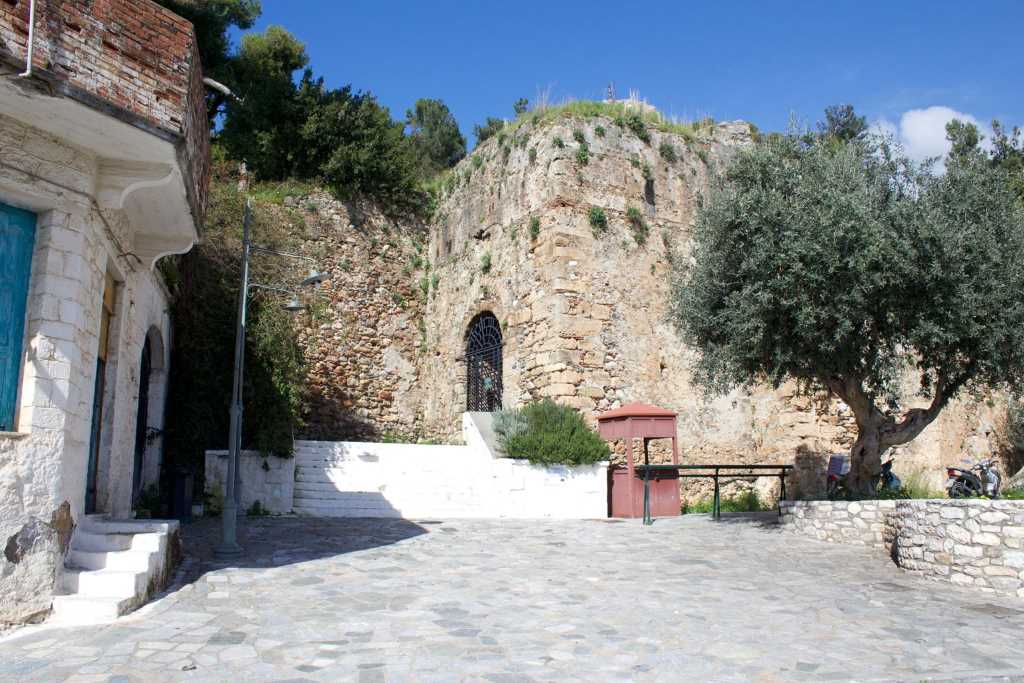 The castle of Kalamata dominates the northwestern part of the city, on a low rocky hill above the river Neodon. Its founding dates back to the Byzantine period, but its present form is due to its great reconstruction by the Prince and prince of Achaia, Godefredo I Villeardduino, in the beginning of the 13th century.
Conversions to the castle of Kalamata were also made by the Venetians who occupied the city from 1685 until 1715, which is evidenced by the embedded relief of Saint Mark's Leo, above the entrance door. At its steepest point, at the top of the hill, there is a refuge tower with a turbotted water tank, where there are also remains of a temple. Today on the hill there are ruins of these places. An internal fortification encloses the top of the hill, and there is a second, wider one.
During the 18th century the castle of Kalamata lost its strategic importance, and it was already abandoned in the early 19th century. In 1825 there was a great disaster by the Ibrahim army. Its alchemy is associated with the prose writer Zacharias Papantoniou, who served as prefect of Messenia in the early 20th century. In the Castle of Kalamata are found finds that certify that there was the city of ancient Pharaohs. In this place was built, in the 6th century AD, a small church dedicated to Panayia "Kalomata". It was named because the icon of the Virgin Mary dedicated there had beautiful, black eyes. It is said that the area got its next name, Kalamata.
The 1986 earthquake made many parts of the castle of Kalamata dangerous, so its center is no longer visited. The visitor can only tour around the castle and enjoy a magnificent view of the historic center of Kalamata. At the southern end of the castle, the International Dance Festival is hosted. Castles of Kalamata also feature the well-known novel of Angelos Terzakis, "Princess Isabo".